SWOT Analysis of Sunrisers Hyderabad 2020. 
One wouldn't really like to be difficult rivals in the Indian Premier League for Sunrisers Hyderabad 2020, but it's a team that everyone enjoys. This team was also least active in the auction held on 19th December. They had most of their team ready, to be honest, and so they didn't want a lot of players. They did not bid for a single player in the marquee round but, at the end of the auction, they picked up some cheap buys. 
When you look at their team overall then it seems to be a good one. They have their normal gun players in David Warner, Rashid Khan and Bhuvneshwar Kumar and some top-class players are available for their help. 
They have bid farewell to Shikhar Dhawan this year but will welcome David Warner back to the fold. The franchise also acquired Vijay Shankar's services which came their way into a trade involving Dhawan going to the Capital country and tournament. Let us do a SWOT analysis for the team to gain better insights into their prospects. 
Strengths: 
When you look at their bowlers then it looks like they have a full factory of Indian pacers. Their main guns along with the likes of Sandeep Sharma, Siddarth Kaul, Basil Thampi and T Natarajan will be Bhuvneshwar Kumar and Khaleel Ahmed. In the shortest format, they have the best leg-spinner-Rashid Khan whose 4 overs can be locked in for each game.  
The power of SRH remains solid in its top order, and a good bowling attack. With Manish Pandey and Kane Williamson to follow, David Warner and Jonny Bairstow form the best possible opening combination. The top-order did the bulk of last year's scoring and that may be the case this year too.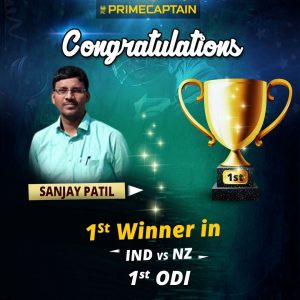 Weakness
:
Vijay Shankar who is one of the highlights of last season seems to be out of form. Bhuvneshwar hasn't had much match practice and couldn't be available for several games because of injury. Given no major weakness on paper, SRH should concern about the shape and fitness of its pacers. 
SRH does not have the consistency to fill shoes in the event of an injury to someone like Rashid. Indian backups for the lower middle order, too, remain a concern. They've got Marsh, Allen, and Nabi, but in the XI they're going to find it tough to put any two together. 
Opportunities:
Young people like Priyam Garg and Virat Singh who were picked up in the auction will get plenty of chances to showcase their skills because SRH has no other middle-over alternatives. 
Players like Vijay Shankar and Khaleel Ahmed who still have an external chance to make the T20 World squad should regard the IPL as a great opportunity. 
Threats:
SRH has played a huge gamble by picking by youngsters like Priyam Garg and Virat Singh, who haven't played at this level. Sometimes these young batsmen find it challenging to play in such high-pressure situations. If the experiment doesn't work out, then SRH will be facing the same problem as last year. 
Another big threat to the SRH team is there are no prominent spinners in their squad other than Rashid Khan. Shahbaz Nadeem is not a T20 bowler. They've picked up Fabian Allen, but they won't be able to fit him in the XI because they've reserved their four overseas slots.   
This IPL 2020 play your fantasy sports with PrimeCaptain, it is one of the most trusted and growing platform for in the fantasy sports world.