IPL 2022 Auction: 8 bowlers who can fetch high bids in the Mega Auction for the IPL 2022.
8 bowlers who can fetch high bids in the Mega Auction for the IPL 2022.
While the IPL 2021 is slated to finish in September-October, preparations for the 2022 edition are well on and will be revealed at a later date. According to sources, the 2022 IPL edition will be all-new, with the addition of two new teams who will begin their journey in December during a major IPL auction.
Play fantasy cricket on Prime Captain & win daily!
Here are the probable players that might attract a high bid in the upcoming IPL 2022 Mega Auction.
Ravi Ashwin
In an era when leg-spinners are in high demand, Ravi Ashwin appears to be one of the few off-spinners who is still going strong in the shortest format. The batsman has not only resurrected his career as an aggressive off-spinner, but he is also one of the IPL's most cost-effective spinners. At all levels of the game, Ashwin has mastered bowling and is likely to be in IPL 2022 Auction with a high bid.
---
Shardul Thakur
Shardul Thakur has been a prolific wicket-taker for Team India over the last year or two and has established himself as a prominent pacer. Thakur has made every effort to fight other front-line seamers for a spot in India's white-ball XI, regardless of the number of opportunities he has had. That is why, in T20Is, Thakur has ascended at the top by claiming the most wickets for Team India in 2020.
---
Harshal Patel
Not only for Harshal Patel but for the entire RCB franchise, the IPL 2021 has been a big revelation. His meteoric ascent has not only alleviated RCB's death bowling problems but has also provided skipper Kohli with a multitude of bowling options. That is why, by consistently attacking as a cohesive bowling unit, Harshal has astonishingly scalped 17 wickets, earning him the current purple cap.
---
Ravi Bishnoi
Among the numerous promising young uncapped bowlers, Ravi Bishnoi appears to have a unique enthusiasm that has piqued the interest of the IPL's cricket specialists. In fact, when he made his IPL debut last year, the leg-spinner turned out to be a bright star for Punjab, picking up 12 wickets at a fantastic economy rate of 7.37 in his first four games. Bishnoi has continued to progress even in the 2021 IPL since his current economy is already under 7.
---
Chris Morris
Chris Morris, who is already the most expensive player in the IPL, may return to the auction table of IPL 2022. Morris has 14 scalps in seven IPL games with his current side. In IPL 2021, the South African batted with an outstanding strike rate of 154.83.
---
Trent Boult
Trent Boult's IPL career has been revolutionized by his move from the DC franchise to the MI team. By regularly scalping wickets at the top, the Kiwi speedster has established himself as MI's main international pace bowler. Last year in the IPL 2020, Boult was a crucial element in MI's thrashing victory, as the pacer claimed 25 incredible wickets in 15 games.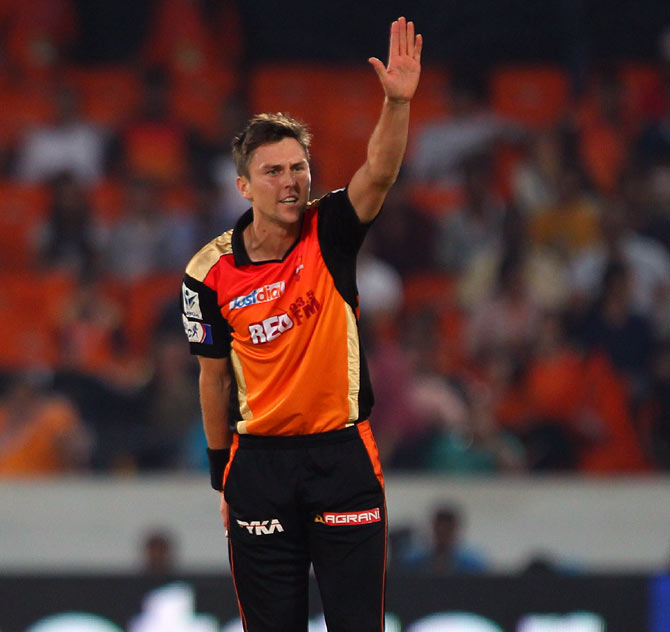 ---
T Natarajan
The year 2020 has proven to be a life-changing event for T Natarajan. Following a good IPL season, the left-arm bowler earned his white-ball debut for Team India and has now been confirmed for the 2021 World T20 roster. In fact, some analysts believe he is a great fit for Jasprit Bumrah, who may bowl with him in the death during the ICC event. As a result of the pacer's aggressive ascent up the ladder, his worth appears to be increasing.
---
Anrich Nortje
Anrich Nortje proved to be a fantastic asset for DC in the IPL 2020. In the previous season, the pacer had dislodged some of the game's best batsmen, scooping up 22 wickets in 16 games. In a broader sense, his first IPL season aided him in establishing himself in the white-ball set up in South Africa.
---
The above list is merely a choice, the retention regulations and purse reductions would have a significant impact. Regardless of the circumstances, the IPL 2022 Auction will be thrilling.
Also Read- https://www.iplhighlights.in/ipl-2022-auction-player-retention/