Pokemon Scarlet and Violet allows players to use rental teams in competitive battles. That way, you can have cool fights without breeding or training anything. The only thing you need to do is know the ID of the rental team you wish to borrow, which can be achieved by either following competitive trainers or engaging in popular forums.
Either way, this guide will show Pokemon Scarlet and Violet players how they can use those codes to borrow a rental team. If that lineup happens to disappoint you, then you can opt to remove them and copy something different altogether.
Note: You must have Nintendo Switch Online in order to engage in this feature or other competitive battles that utilize the internet.
---
Step-by-step Pokemon Scarlet and Violet guide: Rental teams explained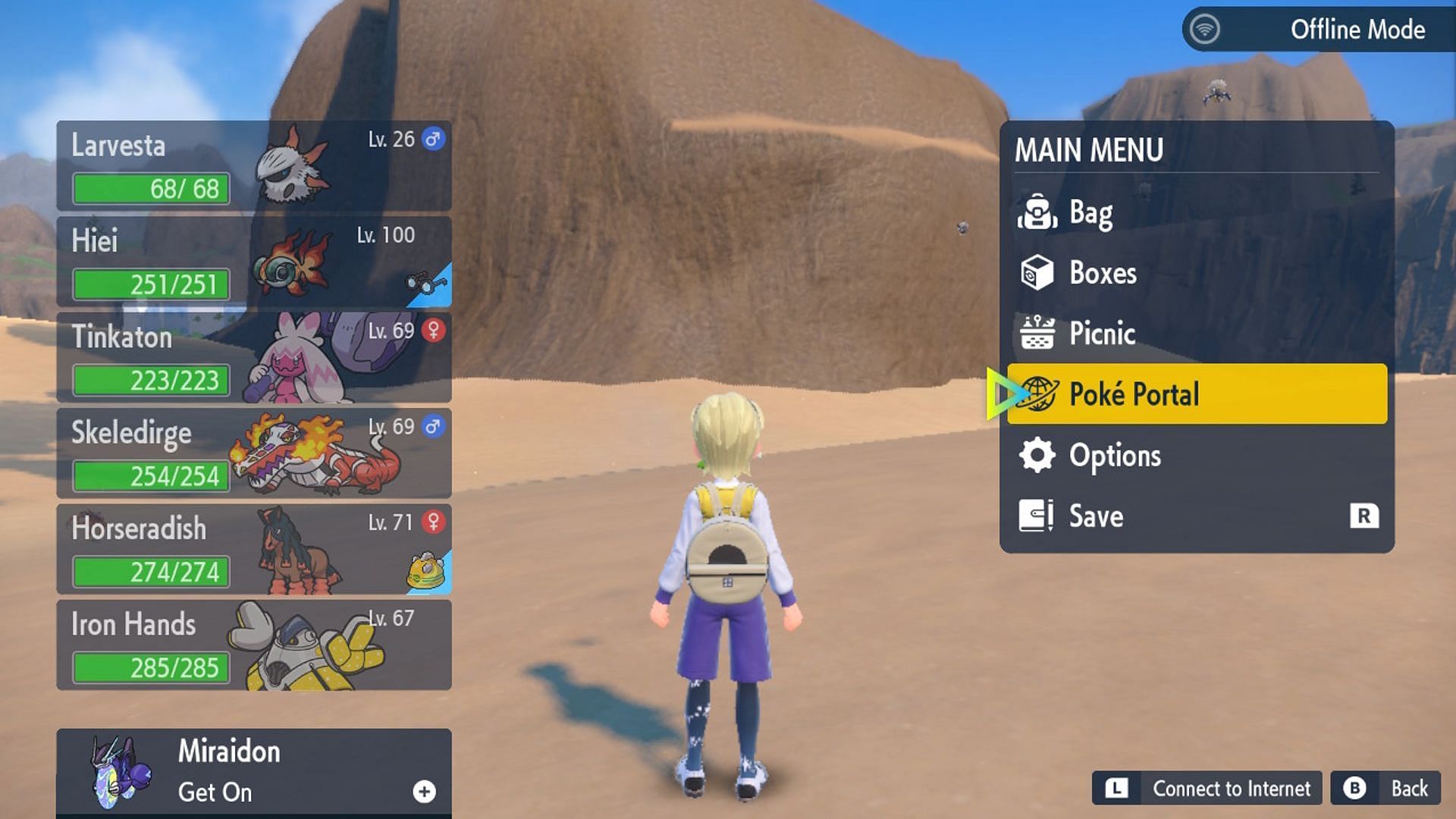 Open the main menu with 'X' on to see a screen similar to the above image. Scroll down the right cursor to "Poke Portal" and select it to reach something similar to the following image.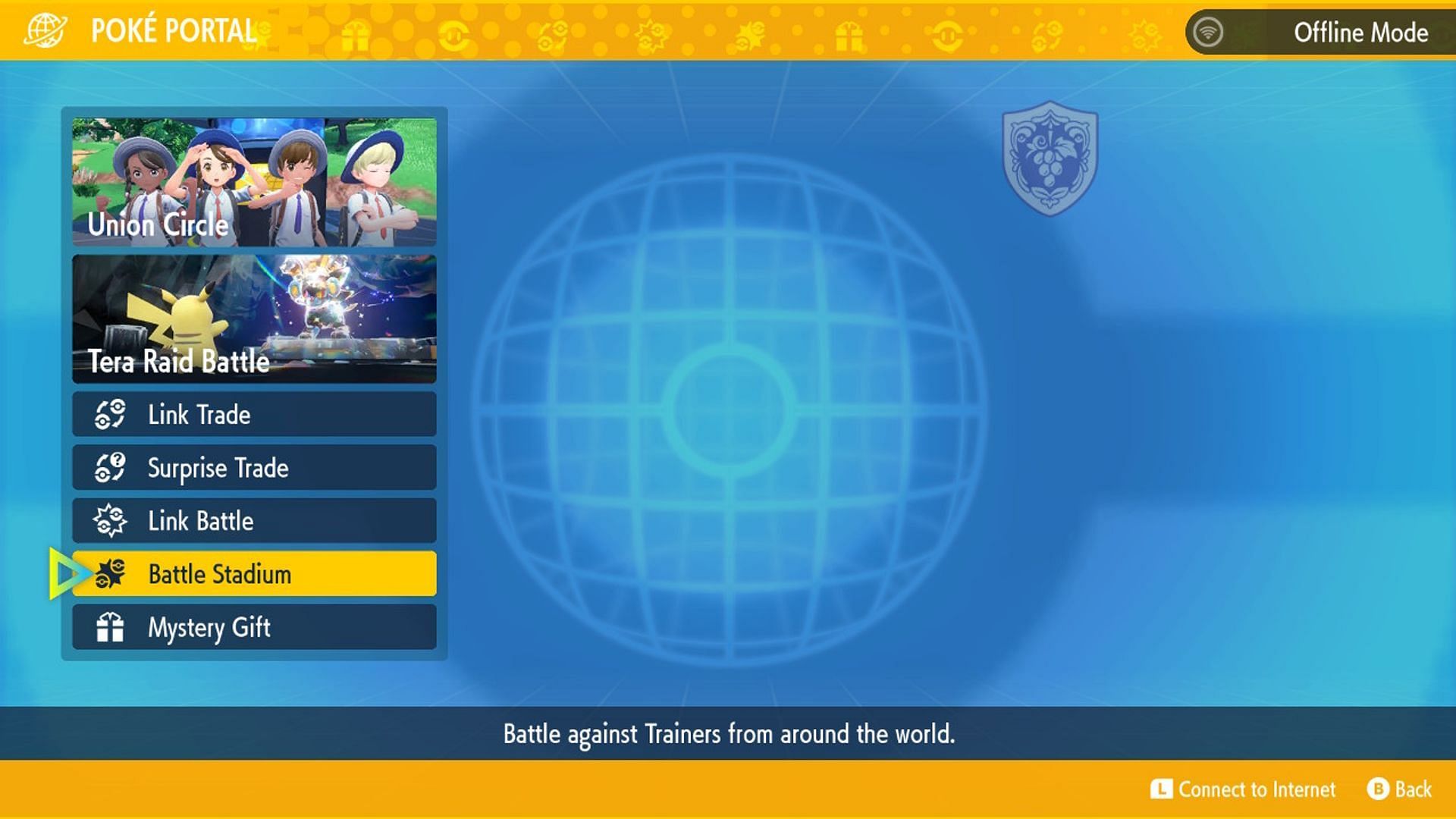 At this screen, scroll down to go to 'Battle Stadium.' Select it. If your internet is down or you do not possess Nintendo Switch Online, you will be unable to proceed to the next step. Otherwise, trainers should see something similar to the upcoming photo.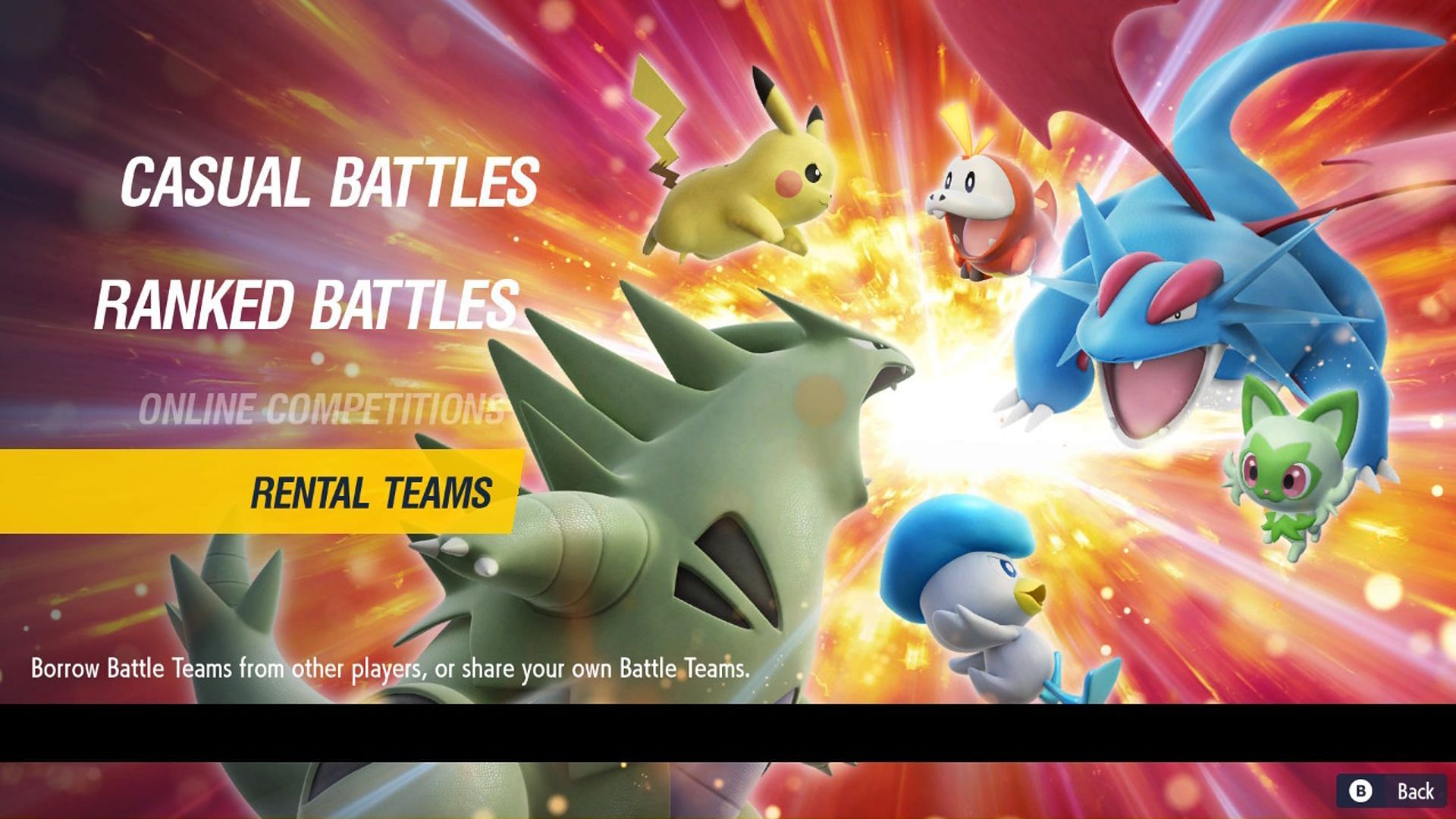 The above image was taken when Series 1 was still around, but the general premise should still work for later iterations. "Rental Teams" is the next menu item for Pokemon Scarlet and Violet Trainers to select.
You will then see two options:
Borrow Battle Teams
Share Your Battle Teams
Pick the first option if you want to use another person's rental team. Trainers who wish to have others potentially use their teams would select the second one instead.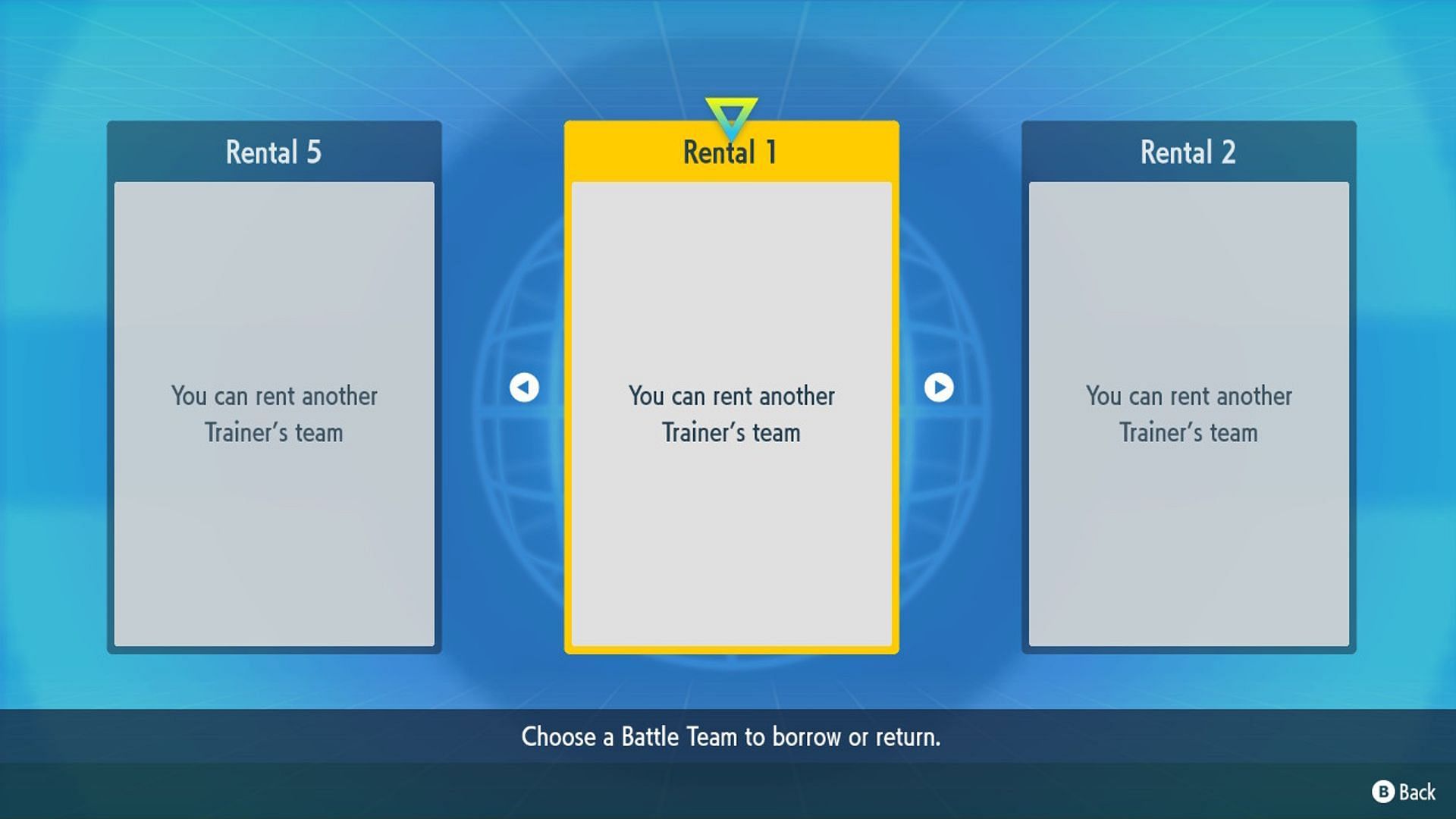 From here, select any of the five rental slots you should have available at this point. Both Pokemon Scarlet and Violet will ask you for a code, so enter it to borrow somebody's rental team. This guide will use C6221L as an example since it was associated with the winner of the 2023 San Diego Regional.
However, you can use any other ID instead if you'd like.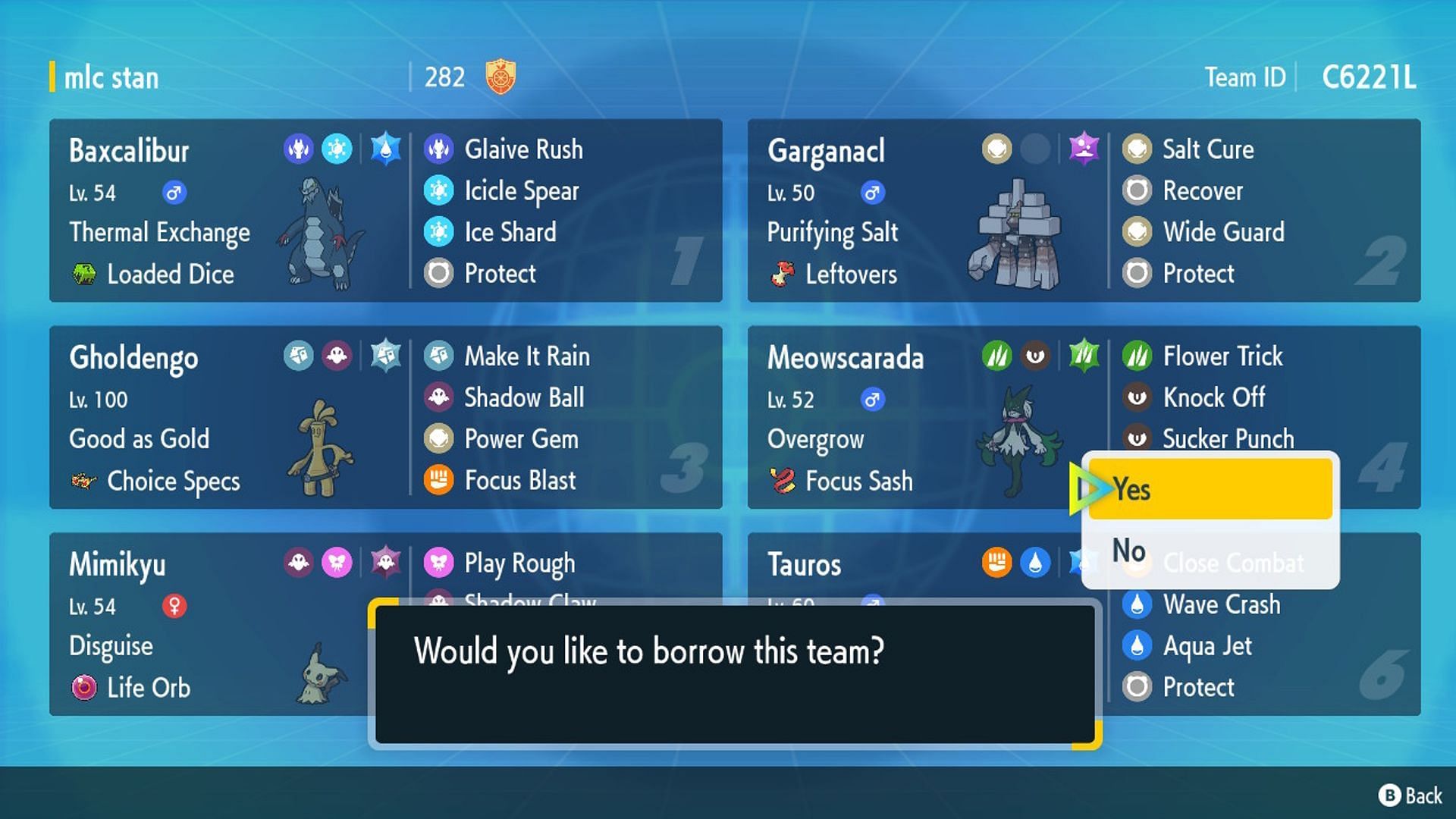 Assuming you entered the code correctly, you should have seen a screen similar to the one posted above. Press "A" to see the borrow prompt and then select "Yes" if you want to use this lineup. Repeat this process for all other rental teams you have in mind within Pokemon Scarlet and Violet.
From this point, you can use the borrowed lineups for single or double battles. Thus, you can skip several minutes' worth of catching Pokemon, EV Training them, finding specific items, etc. The hardest part would be obtaining the IDs for any future team you wish to test out.
Social media like YouTube, Reddit, and Twitter are full of codes, so you can start looking for them now that you know how to use them.
Poll : Do you dislike EV Training in Pokemon Scarlet and Violet?
0 votes
Edited by Sijo Samuel Paul

#rental #teams #Pokemon #Scarlet #Violet